At FBCMel we believe God can use young adults in amazing ways to reach the world for Christ! Our Young Adult Ministry is comprised of young working professionals and college students. We want our ministry to be Christ-exalting and Word-saturated. We want to build authentic community with one another, grow in Christ by studying His Word together, and then be used to reach others here and around the world. Join our Facebook group below to stay up to date with what's happening in VIA!
Join our College-age life group!
Tuesdays from 6-8pm at 3280 Dairy Rd. Led by Aaron and Bethany Still.
---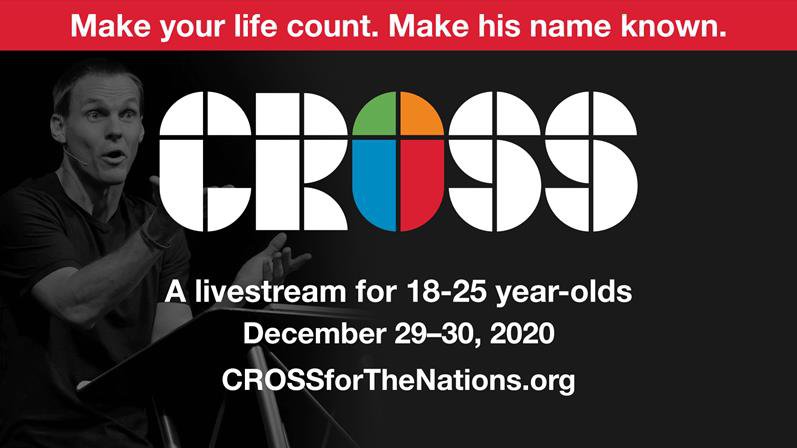 Cross Conference
December 29-30
We are all called to give our lives away to make the name of Jesus known around the world. This is the reason God created you, saved you, and calls you. You have a part to play in God's plan for the world. Learn more about God's plan for the world (and your life) at CROSS2020.
This simulcast event will be held here at church. The registration fee of $20 includes the simulcast, food and activities. Please register by filling out the form below by December 27.
To learn more about the conference, visit: https://crossforthenations.org
register now: