SAVE THE DATE:
September 26 - First Family
October 3 - Church Library/Media Center Reopens
SPECIAL ANNOUNCEMENTS:
Construction Update
Church family, we are so excited that the construction for our new Worship Center has begun. With this construction comes a few changes and inconveniences we will need to work through together. The first big change was losing parking on the south end of our campus. Next week, we will also lose direct access to the Education building from our current Worship Center building. To accommodate for this, we have created some new walking pathways to the education building that you will need to be aware of. Please refer to the map below to view this new walking pathway. We are asking everyone to limit the foot traffic in the preschool hallway to only families with preschoolers. Please plan instead to use the new walking pathway that has been created to access the education building.
Please continue to pray for the building process and pray for a spirt of grace as we work through inconveniences of construction. Thank you for your partnership during this exciting time in our church's history! We appreciate everyone's grace and patience as we work through the construction phase.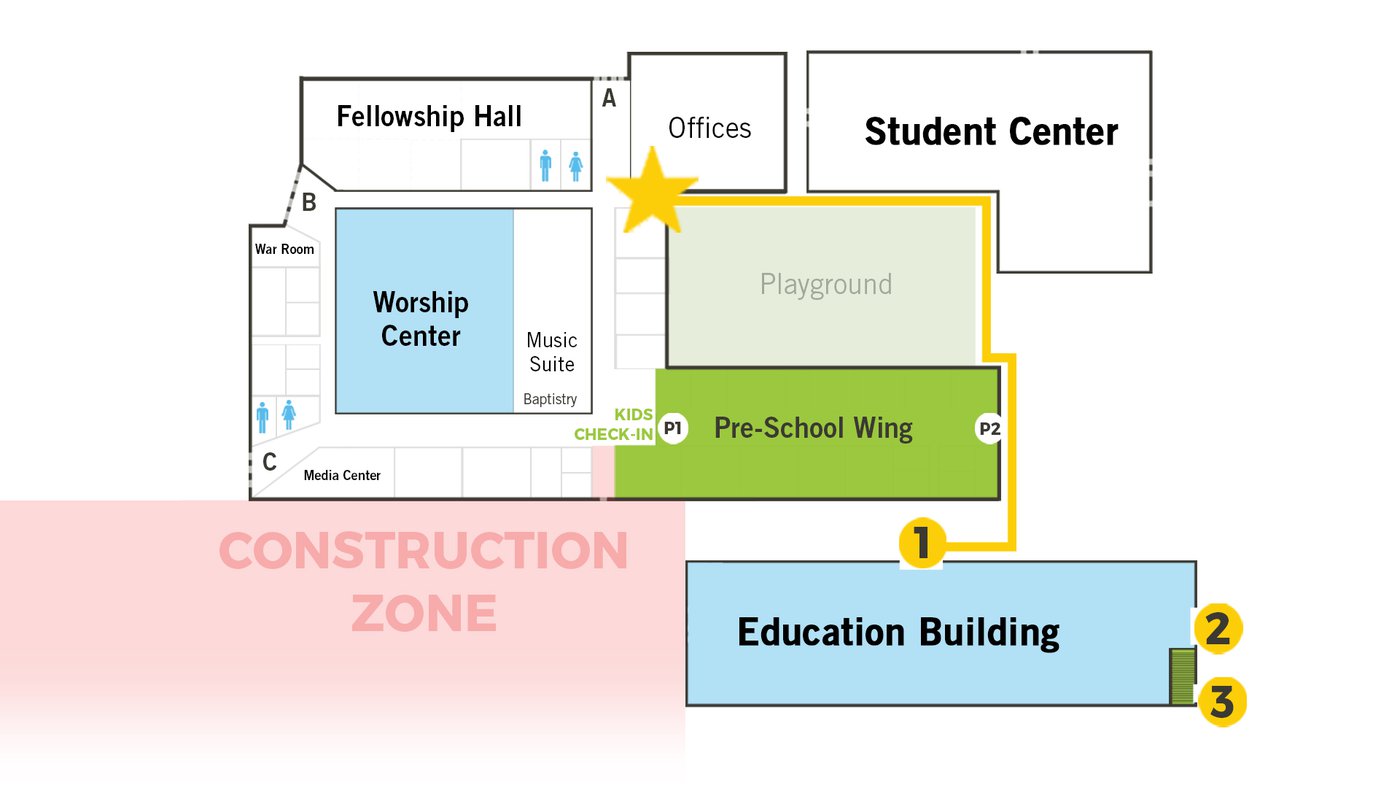 ---
MINISTRY ANNOUNCEMENTS: